Thanks for the Memory to
Mean Mr. Mustard
.
To those who would have us believe that all the protestors marching against the Immigration bill in Congress are just civic-minded patriots, I say:
You're too late. THIS: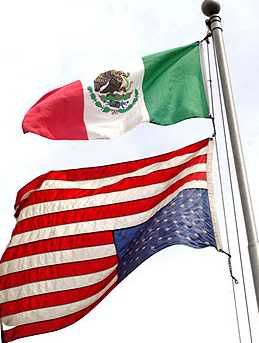 Is already burned into our heads.
UPDATE:
Captain Ed puts it even more eloquently
.
UPDATE II:
Mister Priapus provides additional quality insight
.